If yoga has touched your life in some way, it is natural to be curious into its many transformative powers and want to learn more. Joining a yoga teacher training is a fantastic way of deepening your understanding of yoga and as a way of enhancing your time on the mat. 
Of course, the trainings have been designed to qualify aspiring teachers, but they are for dedicated yogi's and inquisitive, curious souls too. By immersing yourself in a training you can gain a greater understanding of the other aspects of the practice other than just the physical postures. Other important topics such as the philosophy, the compelling history, and how to take further steps into living a lifestyle based on yoga are all explored during a 100 or 200-hour course. It is a chance to get to know your body, mind, and spirit better whilst uncovering a toolbox of ancient wisdom to help guide you through a lifetime of practice.
The teaching is just one part of a whole syllabus of wisdom, you'll find you discover things about yoga that you never knew and uncover elements of yourself that you may not know even exist. These trainings equip you with so much more than just how to teach yoga.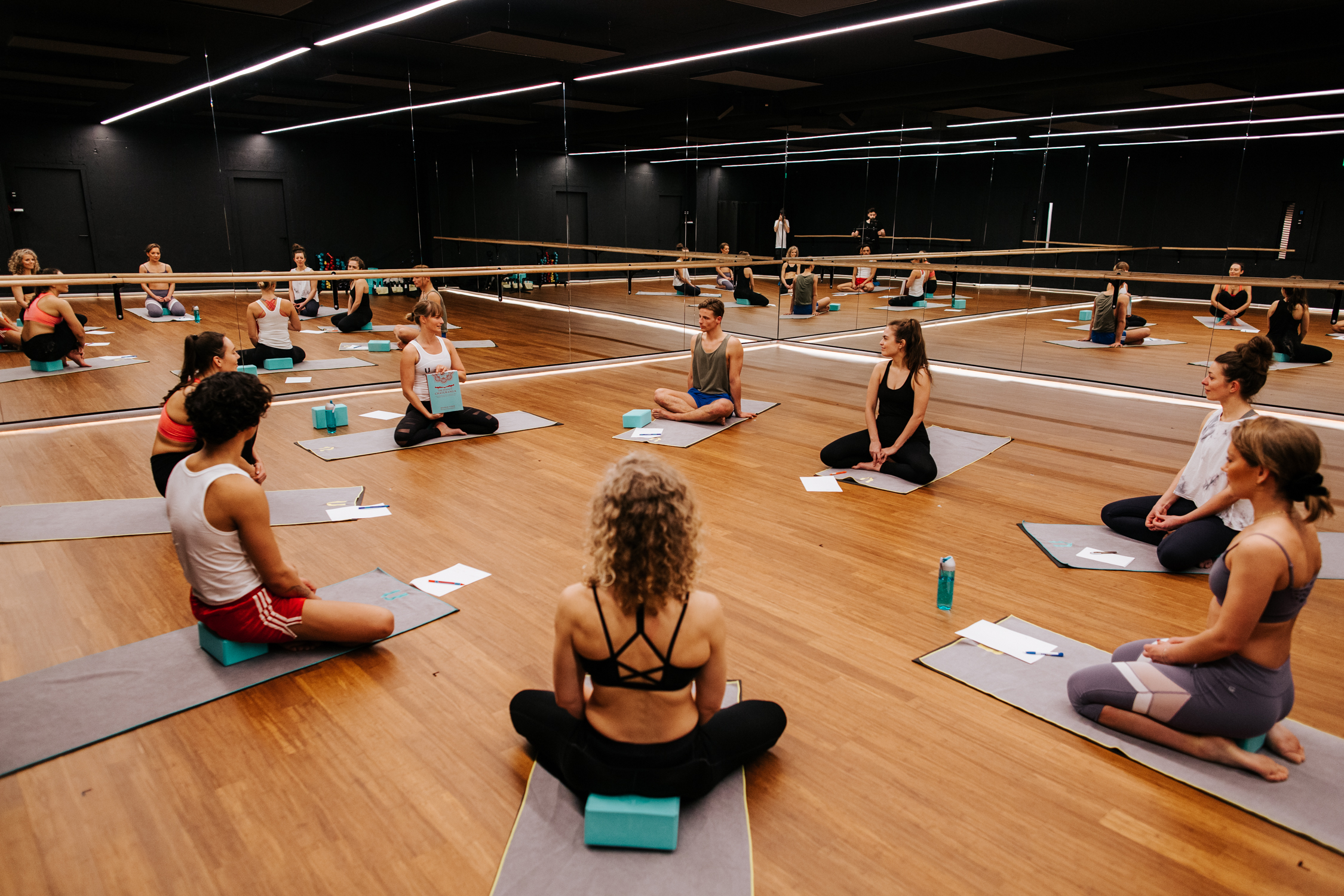 Some trainees end up changing their mind during the course and decide to teach afterward but it doesn't matter if you choose to do this or not. Or you may not feel ready to teach just yet or perhaps you believe that being a yoga teacher is not part of your path and both of which are absolutely ok. If you are at a crossroads and you are in need of connection, a restart, or a reboot, a Yoga Teacher Training can be used as a powerful investment to find real change within your life.
Are you ready to explore this journey? Have you been thinking about joining teacher training, but just want to have more info first? Come and join an info-session. We will first start with a 1-hour practice and after that there is time to answer any question that you might have about our teacher training programs. 
Sunday 14th November: 10-12h Vinyasa Teacher Training info-session

Saturday 4th December: 10-12h Yin Teacher Training info-session

Both sessions are at our training location: Amstelveenseweg 88-90
Sign-up via: tt@equalyoga.com