We spoke with some members in Rotterdam Jessy, Demi and Josefine who love to practice regularly together at Equal. They gave us 3 great reasons on why you should try yoga with a friend! 
1. Extra motivation 
Even though we know and feel that yoga is the perfect moment to release stress and keep your body and mind fit, we are not always as motivated to attend class, especially at 7am. However, with your friends expecting you to be there, or you expecting to see your friends at class, it's a great way to keep each other motivated.  
2. Practice together, at your own level 
The beautiful thing about yoga practice is the fact that you really do it for you. Therefore, it doesn't require everyone to have exactly the same level and be as flexible or strong as someone else. You can go to yoga class with anyone that wants to join and focus on your own practice and growth, while working out together. 
3. Combining 'we-time' with 'me-time' 
During yoga class you can focus on building strength, both physically as well as mentally, and release stress. It's investing in your body and mind, basically the ultimate 'me-time'. But how amazing is it, to share that experience with your friends? We think it's great. Especially since our friends are joining from different parts of the city and we don't get to see them everyday. Before class we have a chat, then we focus on our own yoga journey, and after class we sometimes meet up for a quick after-yoga coffee or dinner. 
So next time, make sure to invite your besties to yoga, and enjoy your favorite class together! 
Thanks Equal,

Jessy, Demi, Josefine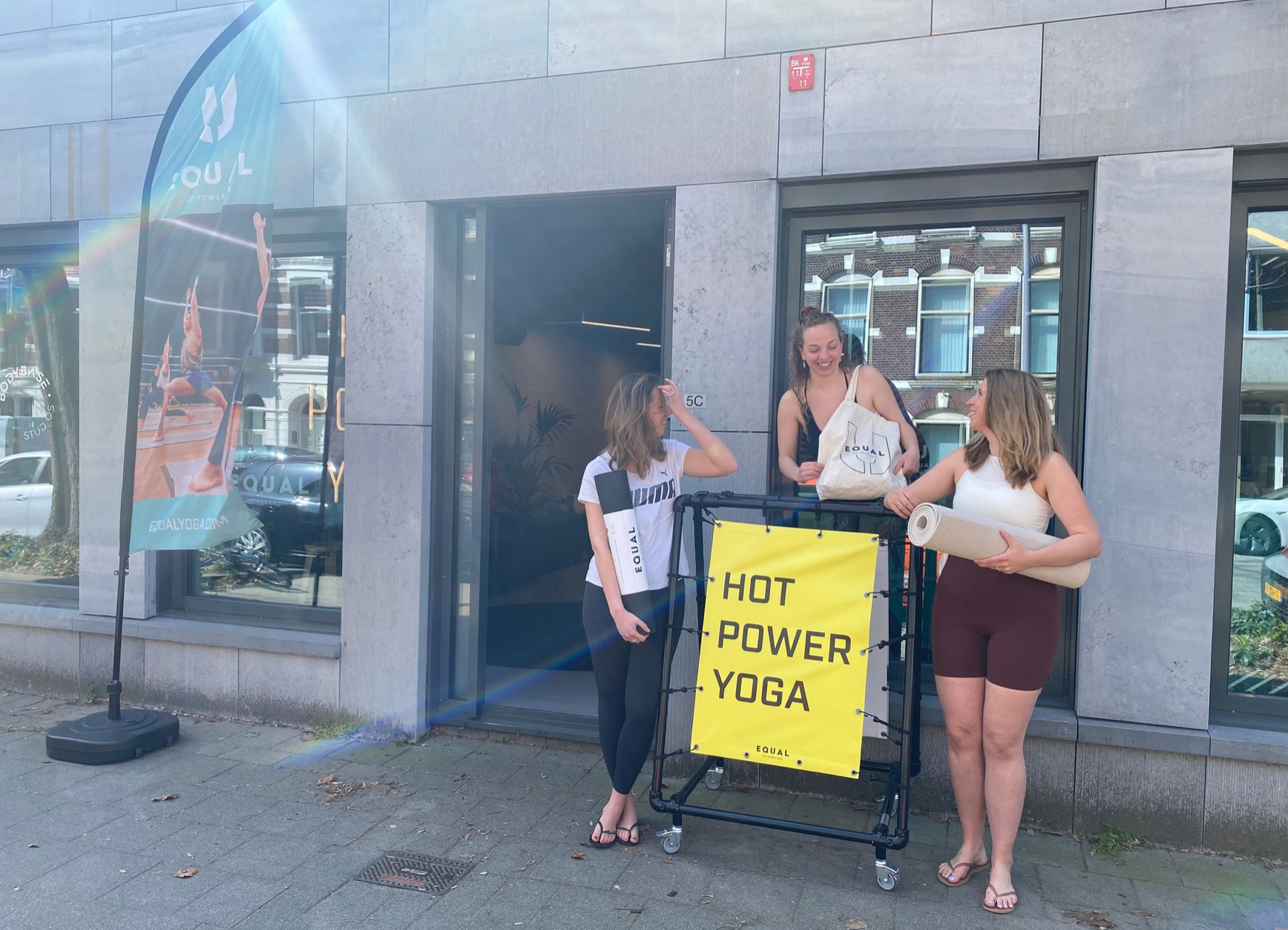 Did you know, you can refer a friend and get a free class on us! For each friend that signs up through your referral link and they take 1 class at Equal, you will receive a free class as a thank you!
step 1: log into your account and click 'my info'
step 2: click 'invite a friend' and enter your friends email address & optional personal message
step 3: when your friend takes 1 class at Equal, a free class will automatically added to your account