Bonita Djugumovic former Yugoslavia and raised in the Netherlands. "Music is the best way to set a mood and to energise skyhigh". She's at her best, surrounded by lots of people where she can give them the best vibes and music: "Hakuna Matata and go with yo flow"!
Do whatever you like, with respect for others and our planet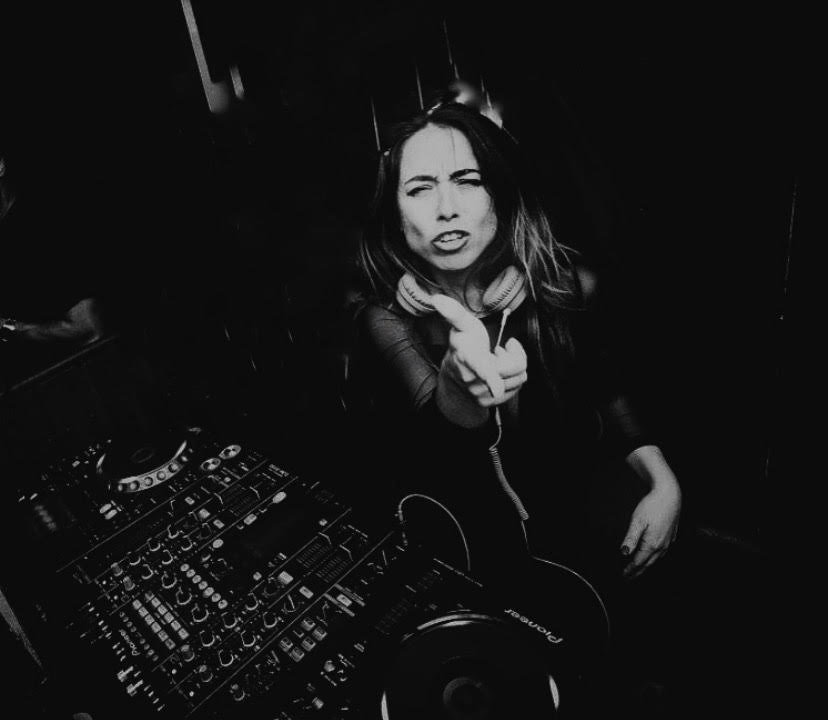 I've been working as a DJ for over 7 years now and I started playing for Equal at the end of 2018. After 2 years of living in a pandemic and not being able to DJ, I am so grateful to be back at Equal and start with new music to accompany Sabrina at Equal Rozengracht with Flow With The Beat! I have one life motto: Do whatever you like, with respect for others and our planet.
How did music become so important in your life?
It's actually a funny story. My mom told me that when I was seven months old, sitting in the buggy, she'd sing a song and went slower and faster during her singing and that my dance moves followed the rhythm of her voice. But when I was consciously aware of music, I think I was eight years old. I noticed I felt different when playing music, I started dancing and the happy feelings got stronger and stronger. I realised then, this is the best tool to feel instantly happy. I still use this tool now. 
Tell us about your go to style of music, favourite artist/track for the ultimate energy boost
My favourite track for the ultimate energy boost are two songs, it depends on my mood. To get in my happy vibes, I always play
Video
from India Arie. But when I need the ultimate energy boost it's gotta be
You & Me remix
from Flume/Disclosure.
How do you get inspired for your playlists and stay up to date with new music?
I always get inspired by my friends. They have the same music style and we share music daily by sending each other music-links from Spotify. When I wake up, I usually see another new song in my messages. And I love waking up to this!  How I stay up to date with new music, is by following my favourite artists on Instagram. They always share when their new music is gonna be released. 
What do you love about combining music and beats with yoga and breath?
I love playing music during yoga, because I'm in love with yoga and I'm in love with music. So combining those two is K'boom fireworks! I also imagine what kind of music would fit the flow of the yoga teacher, if I was the one practicing yoga. You wanna be in the body movement flow, but also inside your own energy and your inner self. So to me the music combination should have power and something mysterious and uplifting. So I try to play music, which is combining those things and following the movements of the yoga teacher. Ultimately I strive to make people feel like the complete loving warriors that they always are. 
What's coming up for you this year, anything exciting?
Oh yesss! I'm currently working on something I have dreamt of for a couple of years now! It's a combination of music and climate change! I really hope to spread more positivity to everyone and I hope people will love it! I'll share this hopefully very soon!
What's your latest playlist we can expect to hear at the next Equal X Flow with the beat?
Wowww, I can't wait to be back at Equal Flow With The Beat! I have some new music flows in my mind. They are still very tropical and uplifting, but there will be more drums involved and it will be a little bit more mysterious, for that extra power that we all experience and get from Equal Yoga. 
Listen to DJ Bonita on Spotify
here
, or go ahead and book your Flow With The Beat class now, every Tuesday 6:30 PM at Equal Rozengracht and Thursday 7:00 PM at Equal Hoofdweg.