You might have had that deep-gut feeling of "I need to know more!" for a while now, and you started to explore the options. Choosing your first yoga teacher training is a big decision a thrilling first step toward following your passion.
Finding your 'Why' will help you keep up the motivation when in doubt or when having a rough day during an intense teacher training, helping to bring you closer to the core of your purpose.
1. Find your WHY; get clear about your intention

 
Your intention will determine what kind of training is right for you. The Why is what personally drives you in life, and it also means being clear about your reasons to deepen your yoga practice, or maybe start teaching. 
What is it about yoga that is important to you, or Why do you want to do this?
Finding your Why will help you keep up the motivation when in doubt or when having a rough day during an intense teacher training, helping to bring you closer to the core of your purpose. 
2. The practicalities: form, length, intensity
The most well-known program is the 200-hour training Yoga trainings, these can vary greatly in duration. Some can be completed in an intensive training (normally 3-4 weeks) or spread over around 5 - 12 months. Think realistically about what you can commit to, given your current additional responsibilities – family, work etc. It's important not to overstretch yourself in all areas (finances, timings etc.). 
A 1-month Intensive has become very popular, giving the students a certificate and diploma in as short of a time as possible. What many forget to consider is that it is almost impossible to become an experienced teacher in 30 days or so. There are no short cuts to go deep. it can take years and decades to become a truly good teacher. The good thing about a 1-month program is that it throws you in the deep end, and gives you a great toolkit to start your teaching, or simply deepening a practice.
For some, totally checking out of their everyday life and going on a retreat-style yoga teacher training is far more effective for learning. For others, doing their training in their hometown on evenings and weekends works best.
You have to think this through before signing up for anything. Consider how you learn, and how much life is going to serve as a distraction from your learning. From there, you will have a better idea on what kind of training will serve you best. 
I am always surprised when I hear from students that are looking at doing a TT but have never practiced with the teacher(s). I believe a connection with the teacher(s) is absolutely fundamental to how much you will get out of the course. Ultimately you will be learning principles and theories from someone and this comes from their own personal enquiry, but also the lineage that they have studied and trained with. 
Check up on the teacher trainers with whom you are thinking of studying. Look at how long they have been teaching, how long they have been doing teacher trainings, and even at who trained them. This information is useful for deciding if you want to work with them or not. Take some public classes with the teachers who will be on your teacher training faculty as well. Make sure you enjoy their teaching style and connect with them. This is important, because you need to trust and respect the person who is in charge.
Going through a teacher training is physically very demanding but also it can be emotionally challenging and even intense. You need to be sure that your teacher is able to support you through this with sensitivity – it is often a life-changing process for many people and the student-teacher relationship is absolutely key.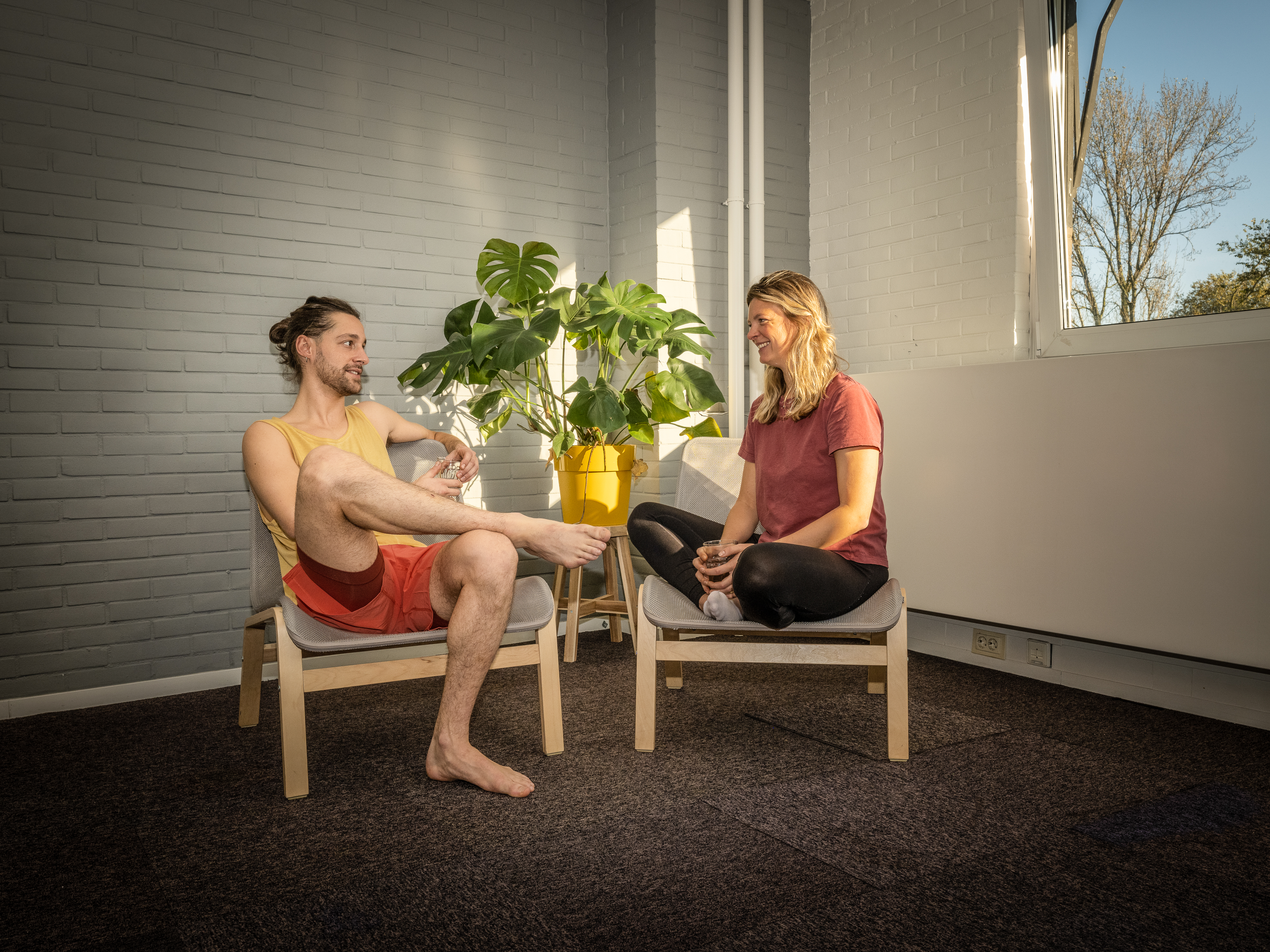 What style of yoga are you already practicing? Have you tried a number of different styles? Many people who are at the point of considering a teacher training have a regular practice and no doubt have found a style that resonates with them, but it can still be worth exploring different classes and styles if you haven't before. This will help you get clear about the style of training you want to invest in. This really goes hand-in-hand with the teacher and probably if you feel a connection and sense of trust with the teacher, then it often comes down to their approach to teaching and their practice. 
5. Evaluate the course program for balance of the subjects taught.
Not all teacher training programs are created equal. Each training is required a minimum number of hours dedicated to things like posture labs, anatomy, history, and philosophy—but each teacher training is going to emphasize different areas, and bring their own style to their program. Study the curriculum and ask about how many hours are dedicated to each topic if it is not advertised. Pick a program that speaks your language.
6. Look into how they teach anatomy.
This is a big one. Make sure that your teacher training program has a strong anatomy section. Anatomy may not seem like the biggest deal when you are in the middle of trying to memorize all the Sanskrit names for postures or figuring out how to sequence properly.
Still, a solid understanding of human anatomy will not only transform your own practice into one that is ideal for your specific body, it will also enable you to bring so much more consciousness to your teaching in public and private classes.
Knowing your anatomy is going to pay off big time in the long run, so make sure it is really emphasized in your program.
7. Study the program's and studio's history.
Do some research into the history of the company with whom you are considering doing your training. There are some studios that have been around forever, doing teacher trainings for years, and that have extensive experience delivering very strong programs. Unless you have a 'home' studio that you know and trust through which you are doing your training, do a thorough background check on the company. Read reviews, talk to people who have been through the program, and get very familiar with your studio of choice.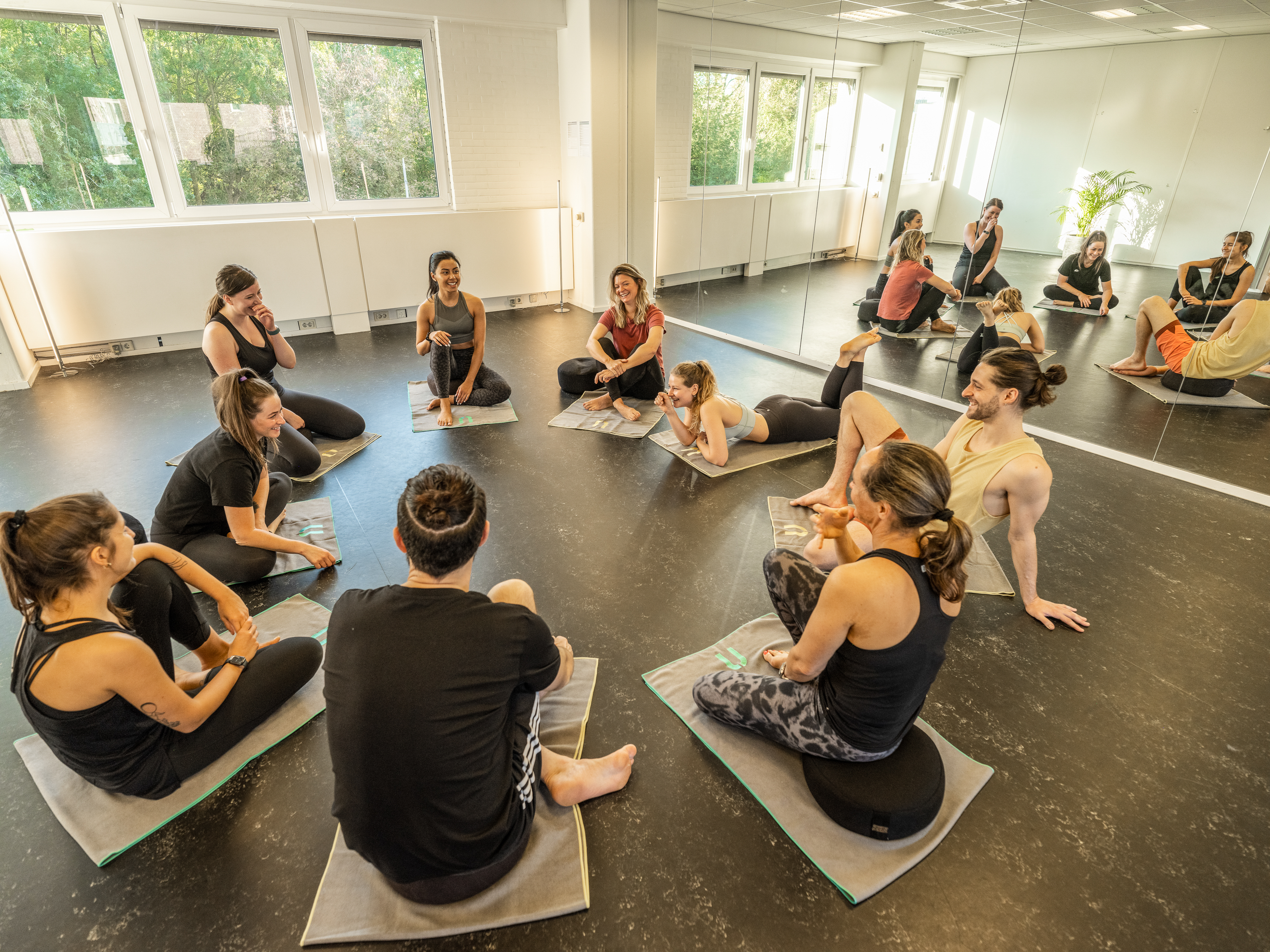 In the end, it's all about YOU
A yoga teacher training can be a unique and profound experience. It is often said: 'you won't come out of this as the same person'– it takes commitment and by nature it challenges us to work with our bodies and our psychological material which needs to be handled with care – by you and those closest to you. Know that embarking on a teacher training is a great gift to give yourself, that you might make friends for life and that you truly won't be the same person when you finish but in the best kind of way. 
Happy learning!
If you would like to know more about the upcoming 200hr Vinyasa Yoga Teacher Training that starts beginning April at Equal, sign up for the complementary info-session Saturday February 26 10 – 12h via tt@equalyoga.com