We handed over the questions for this interview with the wonderful Lili, Barre teacher in Utrecht to one of her regular students Myrthe. Myrthe attended Lili's first ever class at Equal and ever since is always on the first row, hooked and ready for the burn!
Myrthe: What motivated you to become a barre teacher? 
Lili: Barre was always at the back of my mind. Having danced from a young age and then introduced to Pilates during my ballet training and fitness it became a natural fit to want to combine the movement of dance and the precision of Pilates. When I found Taylor Made Barre I was hooked and keen to start my Barre Instructor journey and begin teaching at Equal Yoga. 
M: Are their elements from daily life you coorporate to your barre classes?
L: In life I am trying to be consistent, committed, powerful, emotional, use my common sense, and do everything with passion and love – I definitely do the same with barre. That is who I am.
M: You always share a lot on your social media about the importance of doing exercise for mental health. How do you express this in a role as a barre coordinator and barre teacher at Equal? 
L: Mental wellbeing is super important for me. At the early stages of my teaching I was lucky enough to also learn how to work together/teach children with special needs in the UK. Seeing the result of our classes, I realised that I would love to make that happen with the older generation. You don't have to be a fitness fanatic to reap the benefits. Research indicates that modest amount of exercise can make a real difference. No matter you age or fitness level, you can learn to use exercise as a powerful tool to deal with mental health problems, improve energy and outlook, and get more out of life. 
One of the main benefits which is important for me, that barre is forcing you to focus and pay attention to your breath, a major facet of mindfulness practice.
Follow me : kurcsislili_life, www.lilikurcsis.com
M: I know you are teaching nearly 20-25classes per week, how do you find rest how do you balance this out - how do you combine it with taking care of your self and have a social life? 
L: I just love what I do, however we all have those days where the thought of having to teach makes us want to crawl under the duvet with a box of donuts and not come out until everything has gone quiet and dark, right? Haha…  So my work is super energetic, social, physical and also emotional I need lots of quiet time outside of work. And lots of food to fuel my body, which I still have to learn to manage better. I love going for a walk, reading a book ,and I love baking and cooking.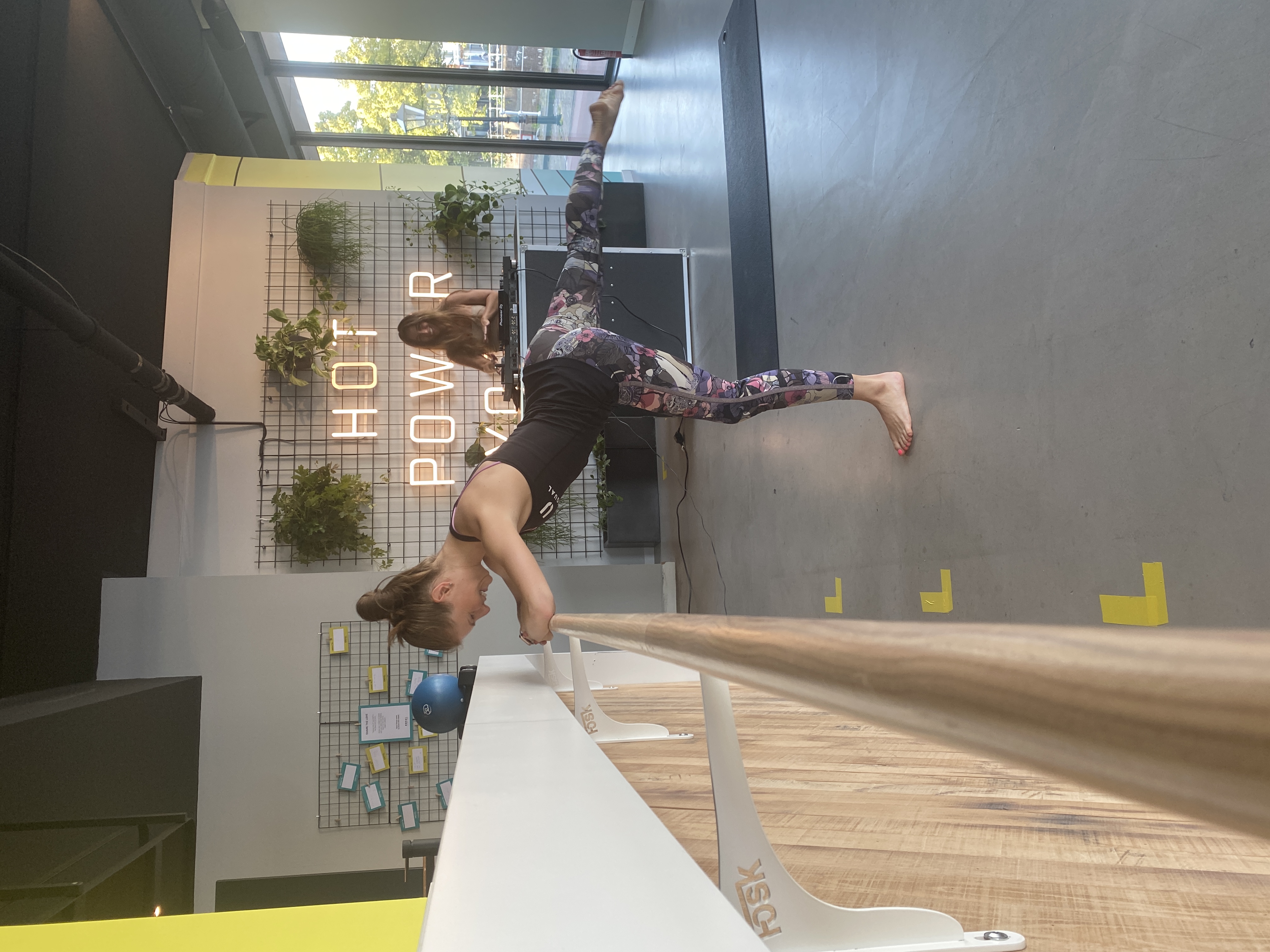 M:Recently you become a Barre coordinator for Equal, what's your main drive? 
L: I am super pleased and honoured with this role.
So in my opinion Barre enthusiasts are known for being physical overachievers who are already fit but nevertheless driven to chisel themselves to perfection. 
I really want to share my passion, guide my participants and create a huge community nevertheless age, fitness level. 
At Equal we have women who, like me, need something that is just for themselves. The women I meet inspire me every day to work hard and to love my life. Now we have two studios running with Barre Classes, Kaatstraat just opened, loving the classes there! 
Yogis, if you haven't tried barre yet, take my advice: go to a class! Then, after your shaking muscles have recovered, go to another. 
M: I see you as a very positive, energetic social person who is able to motivate and encourage other during a barre class, and connect with people in certain level immediately,- Is that aligned with the way you see yourself? Is this how you want to be seen? 
L:Sometimes I feel teaching is like going on stage – which I done several times in the Opera House, in several stages around Europe during my ballet dancing career. When I put my teaching hat on,  I am all about the people who are front of me at present. At my classes I am fascinated by their bodies, constantly thinking how can I make their body move in a different challenging way. How can I motivate and encourage them. So thank you for the compliment, that is exactly the way I would love to be seen and approach people with my best intentions. 
M: Keep on going! Love what you do & just keep inspiring us!